How to publish your first book

The vast majority of first time authors write a book, send it to literary agents with a carefully crafted letter, and hope to secure a quality representative who will bring them writing success and the fame and fortune that goes with it. It does happen, but rarely. It's a bit like winning the lottery, a million to one chance. In reality, agents and those few publishers who accept un-agented submissions are inundated with a sea of manuscripts each and every day. If you want to go down that road, I wish you luck, but I would suggest there's a better and more realistic option.
Firstly write a good book, then have it edited and professionally proofread, and ensure you have a great cover that stands out from the crowd. Once you've done all that, it's never been easier to get your book out there on a worldwide basis. Platforms like Amazon Kindle Direct Publishing provide would be authors with a fantastic opportunity to let readers decide if their book is worth reading. And believe me, they'll let you know via reviews and poor sales figures if they don't.
Then, if you price it low and it goes well, and you still want an agent, you'll have a much better chance of success. Most agents take note when you've sold at least 50,000 books. It's a lot of hard work, but it can be done. Write because you want to write, write from experience, be willing to receive honest feedback, develop your craft and your book may stand out amongst the 3,000 or so that are published every day.
Don't expect to make a fortune, because most authors make a very modest income. Write because you love it, and you may be one of the lucky ones.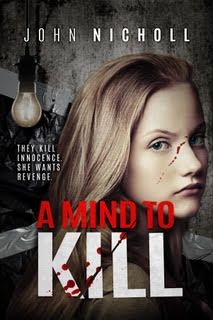 Date Publish
ed:
August 5, 2017
The hunters become the hunted…
When Rebecca's childhood abuser avoids prosecution, it sets her on a path to revenge, revenge on any man who preys on the innocent.
Twenty-three-year-old Rebecca poses as a child online and sets her trap, luring one predatory sex offender after another to their deaths.
When a severed head is found washed up on a windswept estuary beach, the police begin their investigation.
The internationally bestselling author of White is the Coldest Colour is back with a heart-racing, electrifying psychological thriller packed with suspense.
Brilliantly gripping, A Mind To Kill will have you hooked from the very first page and holding your breath to the heart-stopping and shocking ending.
What people are saying about A Mind To Kill:
'A brilliant, searing, page-turning story.' Renita D'Silva - Bestselling author
'It chilled me to the core.' Book Reviews To Ponder
'Don't miss out on this gripping page-turner of a psychological thriller.'
'A very dark psychological thriller fraught with tension and the sense of evil radiating from the pages.' The Book Revue Cafe
'This is an author who likes to write and jump just a little over the edge to keep his readers gasping.' Read Along With Sue
'Another elegant and exquisitely composed story.' Melanie Lewis - The Book Club
'Packs a punch between the eyeballs that will keep you reeling all the way to the end.' Ann Girdharry - Bestselling author
'Brilliant, emotionally charged story telling that will leave readers on their edge of their seats until the very last page.' Tome Tender Book Blog
'Another superb read by John Nicholl.' Cheekypee Reads And Reviews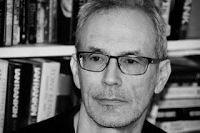 John Nicholl, an ex police officer, child protection social worker and lecturer, has written three dark psychological suspense thrillers, each of which have been Amazon international bestsellers, reaching # 1 in multiple categories in the United Kingdom, France, Spain, Australia, Canada and the USA. John is always happy to hear from readers, bloggers or the media, and can be contacted via his author website at: http://www.johnnicholl.com. Rights enquiries should be directed to Mr Toby Mundy - Literary agent at TMA. A Mind To Kill was published on 5 August 2017.