Hi! Would you tell us a little bit about yourself?
Hi, I'm Melody, mum to two rapidly growing up teenage boys, a wife to my husband of nearly 18 years, a part-time finance assistant, and a part-time writer!
I've lived in York, UK all my life, and love visits to the beach. I love holidaying in Majorca and, if I ever have enough money, I'll buy an apartment or villa out there and maybe even go and live there.
I love sitting down in my office on the days when I'm not at work, but the boys are at school and hubs is at work. The house is peaceful and perfect for me to write/edit/create my crazy stories.
I love music, preferably 80's music, and can usually be found, when I'm not working, with my iPod earbuds in listening to playlists I've created for my stories.
What do you do when you are not writing?
I work three days a week in finance, as well as running around after my hubby and two teenage boys. I only write during the week when I'm not at my day job as I try to keep my weekends free for family time and generally recharging my batteries. Although if a deadline is looming it all changes,
Do you write an outline before starting a book or just write?
I always write an outline. I'm a massive planner. I do most of my research beforehand, although I still keep researching as I write. I have a rough chapter guide and try to stick to it. There have been times when I'm part way through writing a book and had to change direction, either because things have developed that I wasn't expecting or my characters have had too much to say and have influenced the plot. (I love it when that happens!)
Can you tell us, in your own words not the book description, a little about your book?
Starshine is my first contemporary romance, but I think my 'fantasy' roots show through. It's story about what many of us probably dream about—meeting your screen idol in person and having a romantic involvement with them. As always though, things never run smoothly. All in all, it's a little bit of escapism, and asks a lot of questions about the true price of fame.
Which came first for you, the characters or the plot?
The plot. Starshine was sparked by a dream I had, although in the dream, I was Ella, and the main man was my screen idol 😊
Where can we purchase this book?
It's exclusive to Amazon, and available to buy as a paperback or kindle copy. It's also in KU (Free.) I also sell signed paperbacks, including a little bit of extra swag that you can only get from me.
Can we expect more novels from you in 2017/2018?
Yes. The beginning or 2018 should see the third book in the Mine series, Sachael Discovery, released by Reuts Publications. I also hope to release Adversity, the second book in the Ascent series, as well as a prequel to that series (Which will be a short story)
I also have another stand-alone dark romantic fantasy, Glow, that needs turning from a 10,000 word short story into a full length novel. The outline is written, chapters are planned—it just needs writing
Are you working on anything at the moment?
I'm working on development edits for Sachael Discovery before handing them back to my editor at Reuts. After that, I'm straight back into line edits, and then need to finish writing Adversity—I have a lot of people with grabby hands waiting to read it.
Where do you see yourself at in five years—writing wise?
I'd love to be able to make a living from my writing. I should have two series out in the world, a couple of standalone stories, and possibly another contemporary romance trilogy. Fingers crossed.
What is your favorite part of writing?
The editing—seeing my story tighten, sentences made stronger, and knowing that release day is coming soon.
Do you have any upcoming appearances that you would like to share with us?
I'm signing at the UK Indie Lit Festival in Bradford UK on 26th August 2017.
Do you have anything you would like to say to your readers?
Just that I hope they continue to enjoy my writing and my 'worlds' and stick with me when I write new books. Their support is something that always overwhelms me, and I hope it continues to do so.
Random Quickies!
Favorite movie? Dragonheart
Favorite book to movie? Twilight
Hardback/Paperback or eReader? Paperback
Why do you like hardcover/paperback more? I love the smell of a book, something you don't get with an eReader.
How many paperback/hardcover books do you own? Not enough
Do you own a laptop or desktop computer? Both
Date Published:

29th May 2017
Starshine is exclusive to Amazon and part of KU
Film student Ella Summers can't believe her luck when she is selected to work on the set of the most anticipated film release of the year—STARSHINE. For the next four weeks, she'll be in the studio with heart-throb and leading man Alex Denton, and his co-star—and recent ex—the stunning Amy Strickland.
But her first day on set has her questioning the true character of the enigmatic and sexy Alex. The charming celebrity she's adored on screen disappears before her very eyes—if indeed he ever really existed.
Off-camera arguments between Alex and Amy become difficult to ignore, and when Ella uncovers layers of deceit and closely guarded secrets between them, she becomes involved in a battle that has far-reaching implications.
With the paparazzi hounding her every move for the most sensational story they can get, Ella becomes deeply embroiled in Alex's life. Can she break down his seemingly impenetrable walls, or will he remain the arrogant ass she first met?
STARSHINE is set in London, England. Beware though—Alex Denton has a crude mouth, and an equally wicked smile.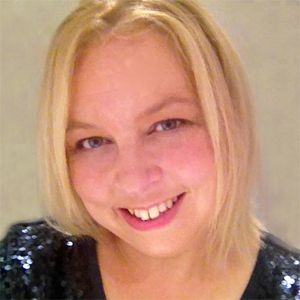 Growing up, Melody Winter showed a natural ability in art, a head for maths, and a tendency to write far too long English essays. Difficult to place in the world when she graduated, she pursued a career in teaching, but eventually ended up working in finance. Melody is convinced that the methodical time she spends working with numbers fuels her desire to drift into dream worlds and write about the illusory characters in her head.
Melody lives in North Yorkshire, England, with her husband and two teenage sons. When not dealing with football, rugby, and a whole plethora of 'boy' activities, she will be found scribbling notes for her stories, or listening to 80's music on her IPod.
Melody has a tendency to fall head-over-heels in love with her main characters, even when they frustrate her and refuse to act the way she wants them to. She is a romance writer at heart and loves reading and writing about anything mythological or magical, as well as exploring the gritty side of love affairs and the complexities of being in love.
SACHAEL DREAMS was her debut novel, (REUTS Publications, USA) and the first in the New Adult Romantic Fantasy series—the 'Mine Series'. The second book in the series, SACHAEL DESIRES', was released in November 2015, and the remaining books in the series, SACHAEL DELUSIONS, and, SACHAEL DESTINY, are due to be released in the near future.
Melody has also self-published two books, INIQUITY, the first book in a Dark New Adult Romantic Fantasy series— 'The Ascent' (The second book in the series, ADVERSITY, is due for release later this year.) and STARSHINE, Melody's first contemporary romance, released 29th May 2017.