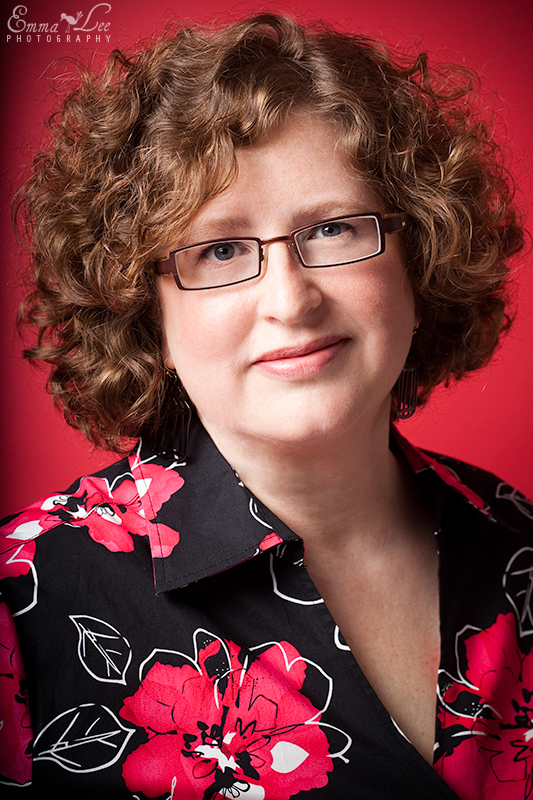 Lena Coakley
About the Author:
Lena Coakley was born in Milford, Connecticut and grew up on Long Island. In high school, creative writing was the only class she ever failed (nothing was ever good enough to hand in!), but, undeterred, she went on to study writing at Sarah Lawrence College. She is now a full-time writer living in Toronto, Canada.

Witchlanders, her first novel, has received three starred reviews and was called "a stunning teen debut" by Kirkus Reviews.

It is a Junior Library Guild selection and an ABC new voices selection.
Interview with Lena Coakley
Lena
Coakley is author of the YA novel Witchlanders.
Holly: Hello, Lena! Can you tell us a little bit about yourself?
Lena Coakley:

Well, I live in Toronto, Canada, but I was born in the States, and I love both countries.

For almost ten years I worked as the administrative director for CANSCAIP, the Canadian Society of Children's Authors, Illustrators and Performers, so I've had the opportunity to meet and be inspired by many great Canadian authors—I think that really gave me a leg up when I finally finished my novel and was ready to submit.

I had a large community of wonderful people to ask for advice.
Other than that, I love reading, swimming and hiking.

My father was an actor so I love theatre and movies, too.

(And no, he wasn't famous—I'm sure you've never heard of him!)
Holly: How and when did you start writing?
Lena Coakley:

I don't really remember a time when I wasn't writing—or at least telling stories.

When I was in High School I thought I wanted to be an actress, but I was always writing plays and I enjoyed being behind the scenes more than I liked being on stage.
Holly: You state that if you had not gone on to be a writer you think you would have been a good archeologist, paleontologist, or a computer programmer. Can you tell us why you think so and how you got an interest in the above topics?
Lena Coakley:

For part of my childhood, I was raised by a maternal grandmother who was crazy for archeology, especially Mayan archeology.

She was so excited when the Mexican ruins of Palenque were discovered that she visited them the very first year tourists were allowed on the site.

There were no commercial flights, so she rode in on a chickle plane sitting on the crates.

There were no hotels either, so she stayed in the huts left behind by the archeologists.

I was too young to go on that trip, but she did take me to Mexico many times, and—as you can imagine—she was better than any tour guide!

She also took me to Europe a few times and to many different museums—she was fascinated by anything old.

I'm sure I picked up my love of both archeology and paleontology from her.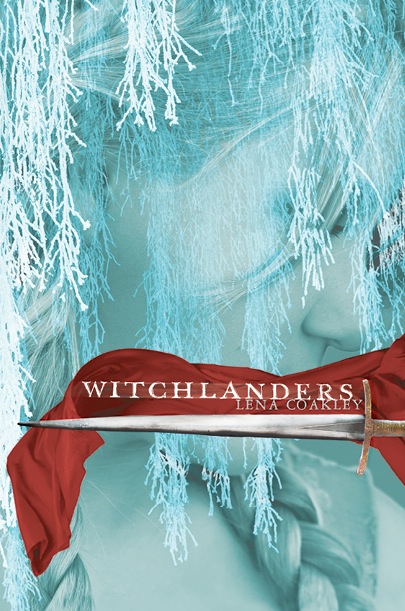 It was something of a surprise to find out as an adult that I enjoyed programming.

People probably don't see a lot of similarities between writing a computer program and writing a novel, but I'm sure that figuring out a plot knot and figuring out a line of code use exactly the same part of the brain.

It's all problem solving.
Holly: Could you tell us a little bit about your novel Witchlanders and the plot and characters you have created?
Lena Coakley:

Witchlanders is about two seventeen-year-old boys, Ryder and Falpian, who are on opposite sides of a bitter cultural conflict.

Ryder, a Witchlander, is a poor farmer and the son of a witch.

Falpian, a Bitterlander, is the wealthy son of a dark magician. But in spite of the long history of war between the Witchlands and the Bitterlands and in spite of their own personal differences, these two have to work together to defeat a new magic that threatens both their peoples.
On the one hand Witchlanders is a rip roaring adventure story about witches, catacombs, snow monsters and singing magic, but on another level, it's a story about the entrenched prejudices that can keep people apart for generations.
One of the reasons I love fantasy so much is because it can deal with difficult issues like this and make readers see them in a new light—while still being enormously entertaining.
Holly: On your page you say that you have published two children's books before you published your novel Witchlanders. Can you tell us, how did you come to write these two books?
Lena Coakley:

I wish I knew because I'd love to publish more picture books!

I probably have hundreds of unpublishable ones on my computer—some of them are so close!—but it's such a difficult form.

They have to be such perfect little gems.
I had a ceramics teacher who liked to quote this saying about throwing pots on a potter's wheel: "First you throw a thousand pots, then you fire one."

I feel this way about picture books.

First you write a thousand picture books, then you publish one.

I admire anyone who can write more than one good one every ten years.
Holly: Do you think you will write a sequel to Witchlanders?
Lena Coakley:

I'm not sure.

I'm starting to think that if I do it won't have Ryder and Falpian as main characters—although of course they would play a part.

I'm writing something totally different right now.
Holly: Can we expect any works from you in 2012?
Lena Coakley:

Ummm.

Hopefully some short stories for adults, but not a novel.

It might be a few years before my next novel comes out.
Holly: Are you perhaps working on anything you would like to mention right now?
Lena Coakley:

Oh, I wish I could spill, but I don't have a contract yet, so I can't say too much about it.

It's a YA historical fantasy that takes place in 1834.
Holly: Do you think you might ever branch off from YA into a different genre?
Lena Coakley:

I still haven't figured out YA yet!

But I can definitely see me changing gears completely in a few years.

I've always wanted to write a play…
Holly: Do you have any authors that you think aspired you to become a writer?
Lena Coakley:

Absolutely!

I'm so thrilled that I got to meet Peter S. Beagle at World Fantasy Con this October because his book The Last Unicorn was enormously important to me as a 13- or 14-year-old.

I also loved Ursula LeGuin, Lloyd Alexander, Emily Bronte and Charles Dickens.

And when I got a little older, I was very inspired by Italo Calvino and Jorge Luis Borges.
Holly: Thank you so much for being on my blog, Lena!
Witchlanders
On The Night Of The Comet
Mrs Goodhearth And the Gargoyle
Short Story
Mirror Image
Find Lena at:
Goodreads
|
Website
|
Facebook
|
Twitter
Lena Coakley has offered to giveaway one hardcover copy of Witchlanders to one lucky winner!
Book Description:
"High in their mountain covens, red witches pray to the Goddess, protecting the Witchlands by throwing the bones and foretelling the future.
It's all a fake.
At least, that's what Ryder thinks. He doubts the witches really deserve their tithes—one quarter of all the crops his village can produce. And even if they can predict the future, what danger is there to foretell, now that his people's old enemy, the Baen, has been defeated?
But when a terrifying new magic threatens both his village and the coven, Ryder must confront the beautiful and silent witch who holds all the secrets. Everything he's ever believed about witches, the Baen, magic and about himself will change, when he discovers that the prophecies he's always scorned—
Are about him."
Giveaway Details:
G

iveaway is open to

US & Canada & International

Giveaway will run from

November 21st 2011 - November 27th 2011

Winner will be chosen randomly, contacted and announced on

November 28th 2011

You must complete the mandatory entry to be qualified to win.

Giveaway is provided by the author.


To Enter: